With Windows 10 now maturing into a more main-stream operating system following its July 29th launch a few months ago, nearly every user of Windows 7, Windows 8, and Windows 8.1 have encountered the option to upgrade.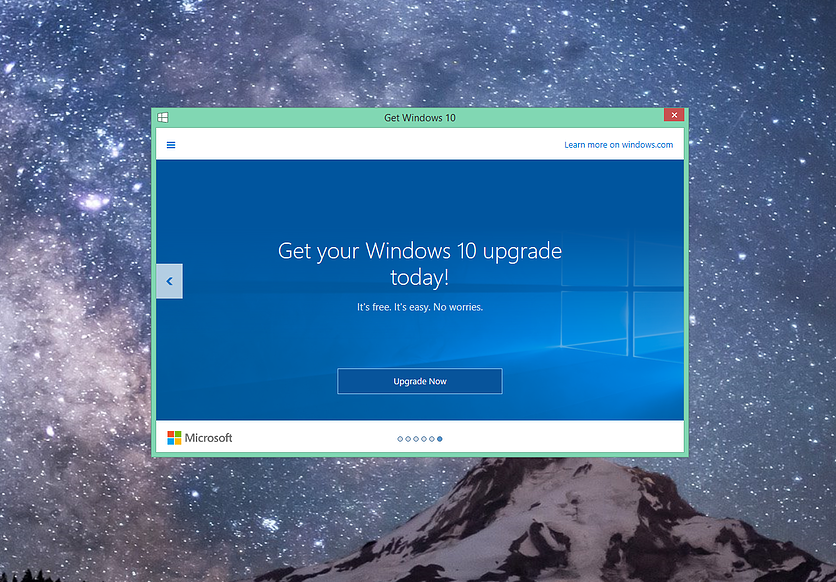 Now, a FREE upgrade to a brand new version of Windows is unprecedented, given that every previous version has cost money to upgrade, and especially considering Windows 10's increased cost over previous versions for new licenses. At face value, it definitely looks like a good deal, but there are some things to consider before making such a jump.
First of all, a Windows upgrade is a pretty significant change to a computer's software. One could even say it's the most significant change a person could make – the operating system is like the building in which all the appliances, employees, furniture and decorations are placed. Upgrading the operating system on this level is essentially like ripping all of the aforementioned contents of the building out, bulldozing the building, then rebuilding a new one in its place with a slightly different design, and then expecting everything to fit exactly as it did before. In a lot of cases, everything will go smoothly. However, in a significant number of situations, some things may not fit quite right, or something may go wrong during the upgrade. When that happens, problems can manifest themselves in a number of annoying or even dangerous ways.
In addition to this, with every new iteration of software, it is expected for the design to change to a degree. As many saw with Windows 8, sometimes design changes can be pretty drastic in measure, and programs can become almost unrecognizable over a short duration. Now, where Windows 10 took many giant leaps forward, in regard to design it actually took a couple steps back into its more familiar roots. Many people find it to be just as similar to older versions of Windows, at least in appearance, as it is to Windows 8. Even so, there's always a learning curve to consider, and if the person using the computer is not too comfortable with change, it is not recommended to make such a jump.
All things considered, Windows 10 runs faster, operates more smoothly, and requires less power than either Windows 7 or Windows 8, not to mention all the new features. However, for many people, it can cause more problems than solve, and may represent too much of a change. Windows 7 users should feel comfortable knowing that they can safely stay with their respective version and remain up to date. The same applies to Windows 8 users.
If you are comfortable with your current version, and don't feel compelled to make the change, you should not be afraid not to. If you are, however, finding it difficult to use Windows 8, or are ready to make a change from Windows 7, consider Windows 10. It really is the best Windows yet. Same as always, however, it's never a bad idea to get a second opinion from your IT Professional.
Related posts: Preparing for a Windows 10 Upgrade, Preventing an Automatic Windows 10 Upgrade