Back in February, Microsoft announced it would be resetting Windows 10's status from an "Optional Update" to a "Recommended" one. While this might not seem to be a big deal, it has become a potential problem for millions of unwary Windows 7 and Windows 8 users out there. You see, by default, Windows 7 and Windows 8 are set to 
automatically
install Recommended updates. Now, we've spoken before about what a
Windows 10
upgrade could mean for a lot of people, and it's safe to say that an unexpected or ill-prepared-for upgrade could even be dangerous to a computer or its data. Thankfully, it's not a difficult process to prevent the upgrade from occurring automatically, and there are only a few steps required.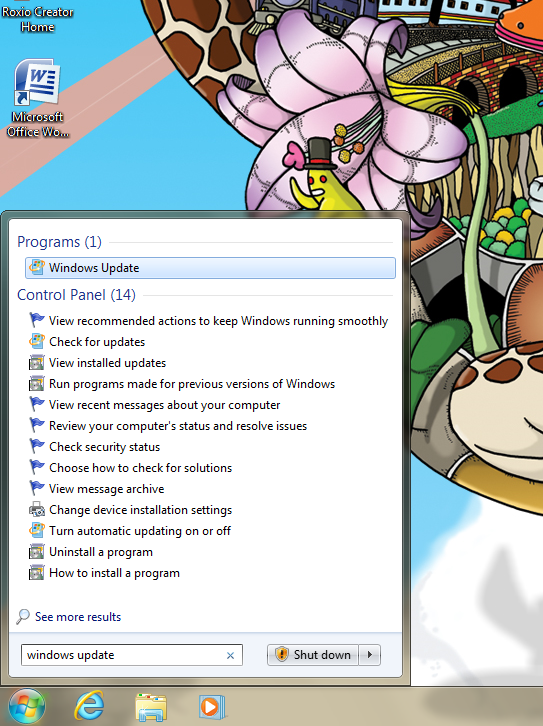 Step 1
First off, clicking the start button in the bottom left of the screen will bring up the start menu. Besides containing a number of options for viewing files, opening programs, and shutting down the computer, there is also a search box at the bottom for finding specific options. You'll want to use it to find the "Windows Update" option. (Windows 8.1 users should still be able to perform these actions. However, when the Start Screen opens, either starting to type or clicking on the magnifying glass icon in the top right should allow you to search.)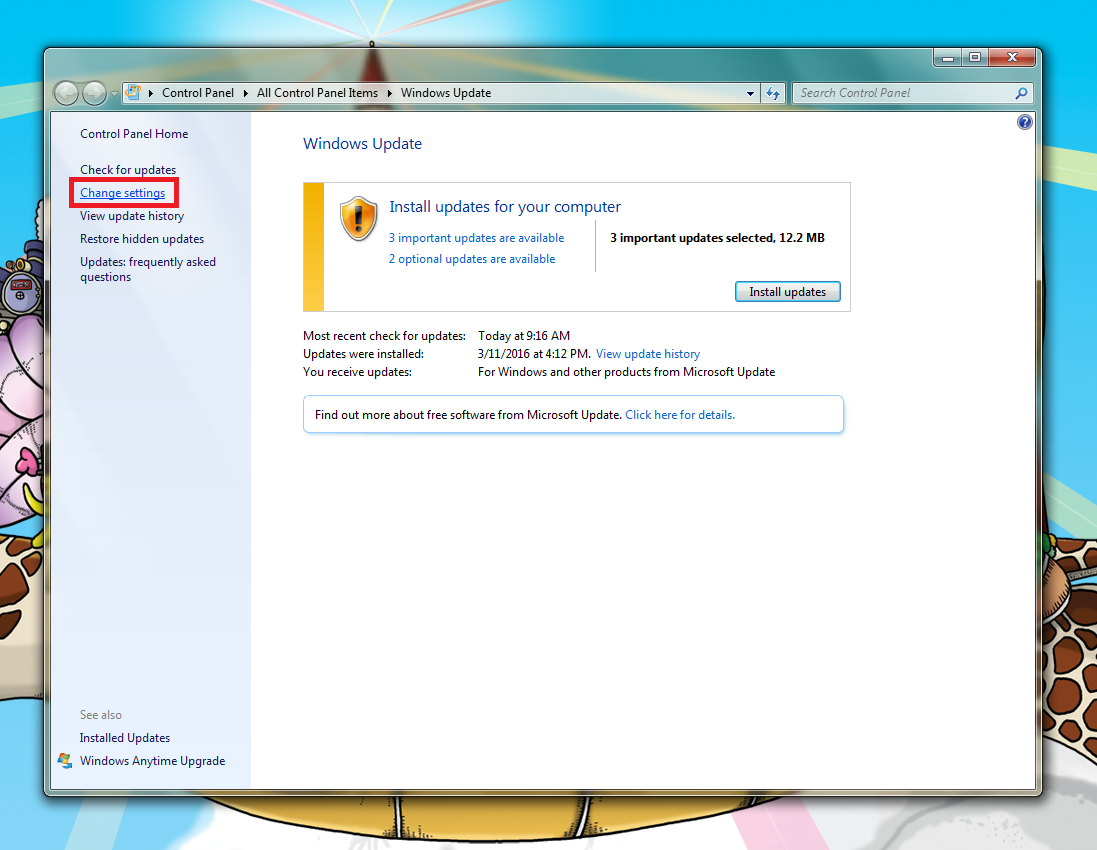 Step 2
The Windows Update control panel will open, which is used for managing and choosing updates to be installed on your computer. In this case, the order of business is to keep Windows from installing "Recommended" updates automatically, so click on the "Change Settings" option.
Step 3
On the following screen, the option to "Install Updates Automatically" should be selected and changed to "Download updates but let me choose whether to install them" instead. This will keep Windows 10 from being unintentionally installed unless you are ready and willing to make the switch.