In the previous article, I spoke some about the subject of upgrading to Windows 10, in which I outlined some of the potential problems a user making the switch from an earlier version might experience. However, I also went on to say that Windows 10 has many advantages over the older Windows 7 or Windows 8. For those interested in making the switch, it's beneficial to know exactly what you have to look forward to.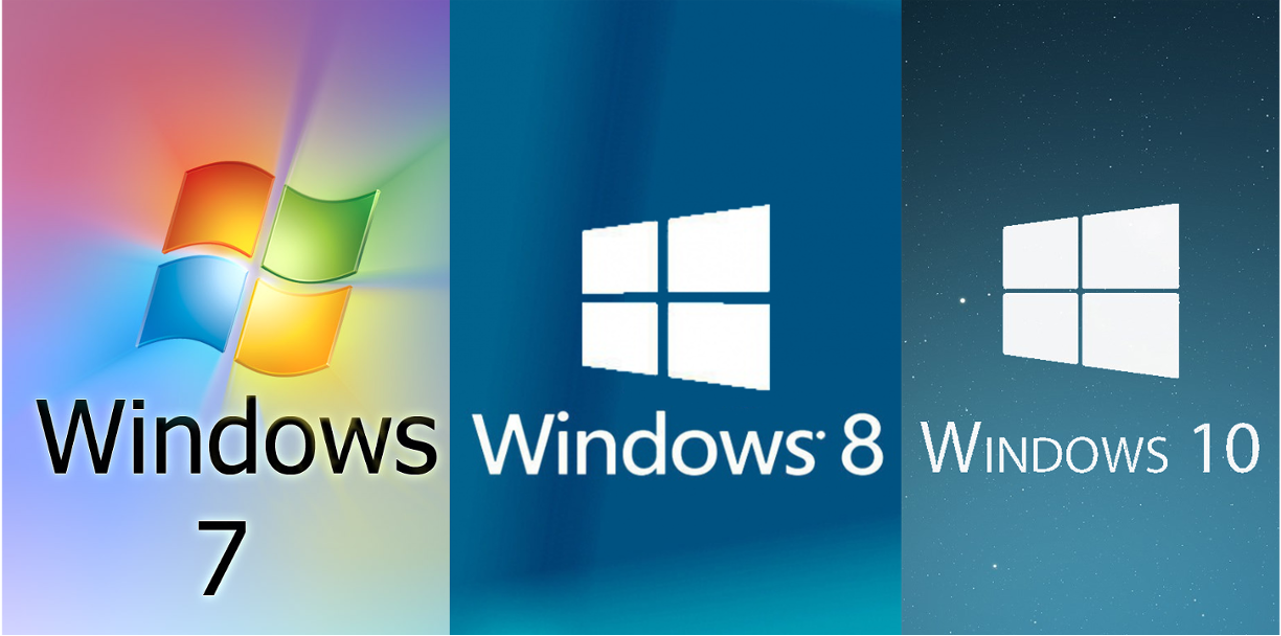 First of all, Windows 10 has lighter requirements than its predecessors, and as a result can even be run on older, less powerful systems with relative ease. This is a welcome improvement, one that's been built on similar such improvements from Windows 7 onwards. This is not to belittle its significance, as just a few versions ago it seemed that every new Windows release required more and more robust technology to power it. This improvement in efficiency is also obviously due, in part, to Microsoft's focus on touch-based devices such as hybrid 2 in 1 computers, tablets, and phones.
As far as actual features go, Windows 10 introduces a few major ones. Not to mention the triumphant return of one key feature… After all, the star of the show for a lot of Windows 8 and 8.1 users is the return of the Start Menu.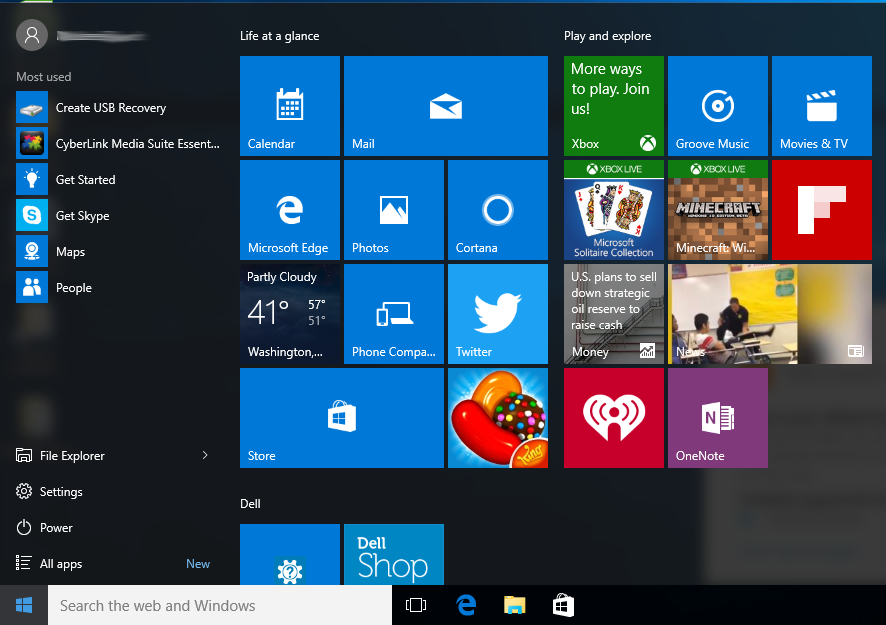 Windows 10's start menu is a nice blend of Windows 7's familiarity with Windows 8's flair and functionality, with a user interface design that can be traced all the way back to the earliest days of Windows, while still incorporating the versatility and information-at-a-glance mentality of Windows 8's tiles. Windows 8 and 8.1 apps (such as weather, mail, etc.) still work under Windows 10, and on the other side of the spectrum, most programs that worked under Windows 7, including even older legacy programs, still work under Windows 10.
As a welcome new neighbor to the Start Menu, Microsoft also introduced their latest project, Cortana.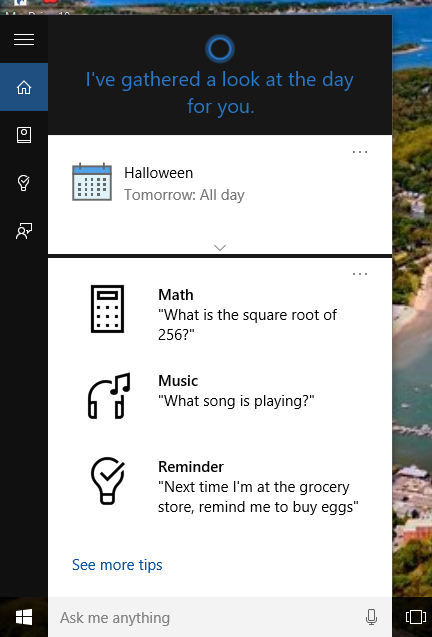 Similar to the earlier Siri and Google Now, Cortana is a virtual assistant capable of understanding speech and verbal requests, providing information on demand, and allowing dictation of speech to text. However, she has a good deal of functionality beyond that as well.
Drawing from the user's interests, search history, requests, and application usage, she can proactively provide relevant information to the user, such as local news, traffic information for frequently traveled routes, weather and flight information for upcoming vacations the user may have planned, scores for sports teams, and many other possibilities. Not only that, but she can remind you of events, plans, and, should you have a portable Windows device handy, provide directions or location sensitive reminders. Even those with thick accents have nothing to fear, as she can actually learn her user's vocal patterns over time. She's been designed to such a fine point that she even has time to tell jokes or answer existential questions about herself.
Tying a lot of it together, you have Microsoft's new web browser, Microsoft Edge, the heir apparent to Internet Explorer. This new web browser, under the codename "Project Spartan", was built from the ground up, both in appearance and functionality.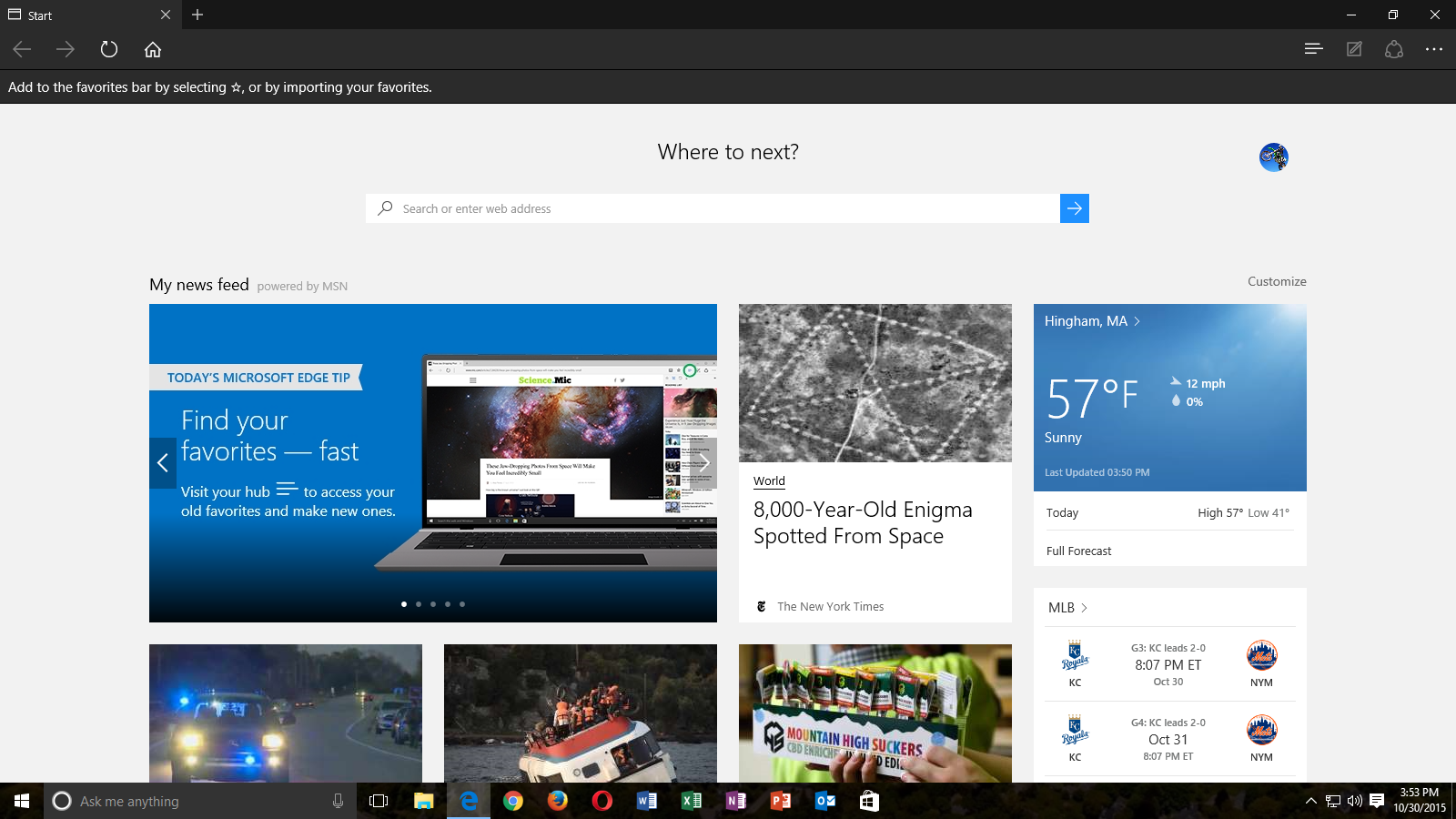 It has a very clean aesthetic, and most of the menus and settings are laid out in a very straight forward manner. In terms of integration, it works quite well with Cortana, allowing her to learn about the user's needs over time, as well as allowing her to assist you and carry out functions within the browser. In addition to this, Microsoft OneNote has been integrated as well, allowing users to literally write on webpages and share them with others for collaborative projects or simply to share their opinions or thoughts.
Microsoft Edge also has a huge advantage over Internet Explorer from a performance standpoint. Everything from starting the browser, to loading web pages, to the overall responsiveness of high-stress, media-packed pages has improved dramatically, and the classic "Internet Explorer Freeze" is delightfully absent. It's also a good deal more secure than IE, and is on the by-and-large a lot less vulnerable to intrusion or exploitation.
There are even more features on Windows 10 beyond what's mentioned here, and as Microsoft has announced that Windows 10 will be the last version of Windows, it shall continue to be updated with new features as time goes on.
Related posts: Battle of the Browsers, Cortana for Windows 10