Many people – myself included, often take for granted that their pictures, videos, music, and other information will be there every time they look. We've already gone over (rather exhaustively, I might add) how important it can be to back up your computers, and the myriad ways in which you can go about it. However, so many more people are starting to ignore this vital practice on the computers that, ironically, they carry around with them every day.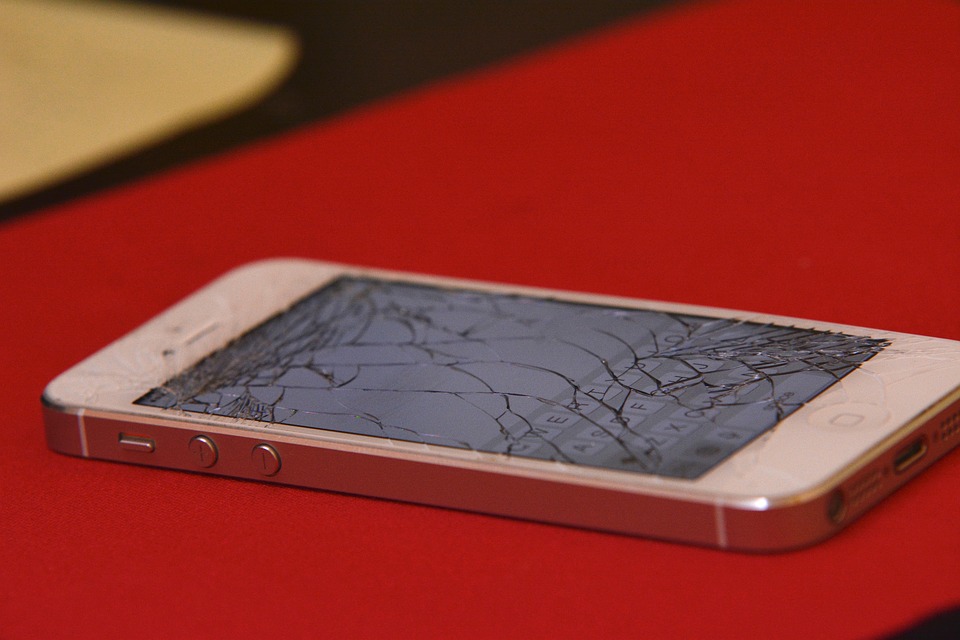 I'm talking, of course, about your smartphone – those small, fragile devices that most people drop or break sometimes several times a year. Those devices that many of us use so often and rely on for so much. Their functions and capabilities vary of course, but we all use them for a purpose – it could be for your ever-growing picture collection, or that music library you keep yourself working away with at the gym, or that Email server you coordinate with team members at work through. Whatever your use of it entails, your smartphone can be essential to your daily activities – so why take the chance that it will keep working forever, when it's just one slip out of your hand away from potential destruction? Whether on the train, a bus, at the workplace, or even at home, none of us can deny seeing this plenty of times…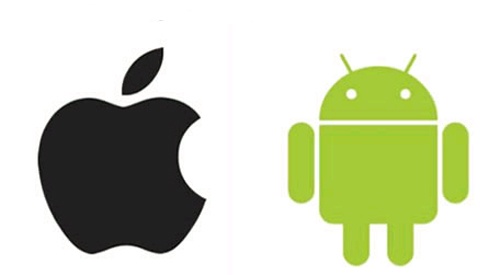 Thankfully, no matter what kind of smartphone you use, part of the virtue of it being "Smart" is that they are all capable of saving their information elsewhere if necessary, should the worst come to pass. The options available differ depending on what platform you use, and sometimes even depending on what version of either Android or iOS you're running, so we'll be keeping this as general as possible in terms of what methods should be available to most.
Before you can decide on which methods to go with, it's helpful to know which operating system you're working with. If your phone is made by Samsung, LG, Google, Motorola, HTC, or Huawei, you are running Android – if your phone is made by Apple, you are running iOS. Also, due to the now-ubiquitous nature of mobile operating systems, the same process for phones also holds true for tablets.
iOS Backups

Definitely one of the strengths of iOS as a whole is the relative ease-of-use – and in this respect, backing up your device can be just as simple. The two primary methods of backing up iOS are via iCloud and iTunes.
iCloud, especially in newer versions of iOS, is recommended quite extensively by Apple as the go-to backup solution for iDevices, and most of these devices will actually recommend signing into iCloud with your Apple ID during setup. iCloud is capable of backing up Contacts, Email, Calendar Events, Photos, and other information from any of your devices, however it's limited to 5 GB of storage unless you purchase a subscription for more space. This means that, for most people who take a large number of pictures or videos, this space will be very rapidly expended for the use of their picture or video libraries.
For those that have been with Apple since the early iPod days, it's easy to remember that the ONLY way to backup or add information to any of your devices used to be exclusively through iTunes. The ability to download updates, apps, music, or other information over-the-air is a relatively new function, and even as recently as in the early days of the first iPads, the primary method for adding anything to your device was by means of an iTunes sync. In that respect, iTunes has never lost that functionality, and any Mac or PC running iTunes can save complete backups of your devices, which are only limited by the (usually) relatively massive space of said computers' hard drives. In some cases, iTunes can even be configured to backup your devices through your house's wireless network while both your computer and your iDevices are online and plugged in.
Either method is effective in saving most of your information cleanly and efficiently, however the information stored is often not readily decipherable, and can be somewhat vague; it can be difficult to tell or control exactly what gets backed up, and saving information from certain third party apps can be effectively impossible. However, for the vast majority of users, storing important information safely is relatively easy.
Android Backups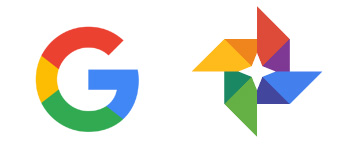 Where iOS excels in simplicity and ease-of-use, Android's strengths most certainly lie in its fine-tuned controls, customizability, and openness. In that regard, nearly any information stored on an Android device can be accessed directly and stored elsewhere. The main methods of backing up an Android device, however, are through your Google account and through Google Photos.
When setting up a new Android device, it is most highly recommended to set up a Google account for use with the phone, similarly to how Apple devices require an Apple ID. If you have an existing account or login through any of Google's existing platforms, such as Gmail, Google Drive, Google Docs, or Youtube (to name a few), you can simply use that account for your new device. In this way, your Email, Contacts, Calendars, and Settings will be preserved in the event of your device being damaged or replaced. What this function can store is effectively unlimited, however the storage method for photos and videos is somewhat different.
When it comes to media, Google Photos is the method of choice for many Android users. Google Photos is tied into the more over-arching "Google Drive", which is Google's cloud storage platform. We've gone over comparisons of the different platforms in the past, and this one gives 15 GB of storage for free, which is shared among your other Google services, such as Gmail and Google Docs. However, in most cases, Documents and Emails take up relatively little space, so most of the storage area should be available for use with pictures and video. But by far the best thing to understand about Google Photos is the fact that it can save most photos and videos without counting against your storage usage. As we explained in our aforementioned Cloud comparison, any pictures at or below the resolution of 16 Megapixels will not count against you, and the same holds true for videos recorded at or below Full HD 1080p. In the case of most phones, your camera is probably incapable of even exceeding this image resolution, and most people do not record videos higher than 1080p due to the massive space requirements associated with recordings at Quad HD 1440p or 4K / Ultra HD 2160p.
If all else fails, or you use your phone for other purposes, you can always backup specific folders or files to Google Drive directly, or simply store the phone's contents on your PC or Mac. In most cases, Android Phones can be connected to a trusted computer and viewed as if they were nothing more than a flash drive, making their contents easily accessible for safe-keeping. However, this method can be somewhat tricky, and you often need to have a good understanding of what you're looking for.
---
Your phone can be nothing more than a convenience, or it could be your daily driver. Either way, it can be very problematic to lose its contents to a drop, spill, or random failure. Whatever the case may be, it's important to remember that your phone is far from bulletproof, and you should always perform safe practices in keeping backups of your important information. Backing up your smartphone now can save you time and energy in the future. However, choosing the method that's right for you or ensuring your existing method is doing the job can be understandably dizzying. Always remember that you can contact your local technician if you ever need assistance or simply some advice.
Related posts: Cloud Storage and File Hosting, Wireless Storage for Apple Devices, Choosing the Right Amount of Smartphone Storage