There are countless tablets on the market, but Apple's iPad is just sexy. Apple's iPhone and iPad make it easier than ever to stay in touch and share media on the go. Despite their appeal, they do come with challenges; expanding storage on the devices has been a nightmare – until now.  It's time for a little device hard drive recovery.
A Wireless Storage Option for iPad and iPod
iPad and iPhone owners that need to store everything and take it with them now have an option as sexy as the iPad itself. The Seagate GoFlex Mobile Satellite device gives users 500GB of extra data storage. The best part?  It's wireless. There is no need to carry around another cable or bastardize the sleek beauty of your device by being tethered.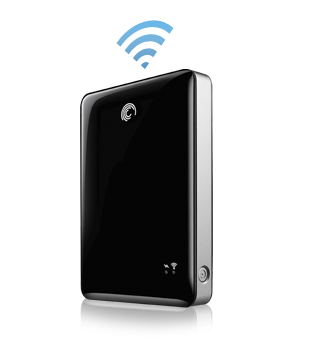 You can download media via your Mac or PC, and then stream it to your iPad or iPhone. It supports streaming to as many as three iPads or iPhones at once. If that wasn't enough, the device creates its own Wi-Fi connection, so you can stream videos and upload data to your iPad or iPhone no matter where you go.
Who doesn't love that?
If you find yourself constantly running out of storage capacity on your iPad or iPhone, the GoFlex Mobile Satellite from Seagate might be for you. It eliminates the need for online data storage, and eliminates the need for a high-speed internet connection to stream videos from the Web. Seagate's GoFlex Mobile Satellite even lets you share your documents with other Apple devices, and will automatically sync with your PC or Mac to keep all your files current.
The price? It starts around $200.00 – but for some it will be worth the investment. It comes with:
GoFlex Satellite mobile wireless storage device
USB 3.0 USM adapter with detachable USB 3.0 cable
Compact wall adapter with retractable pins
Compact car charger
USB to DC cable
Quick start guide
3 year limited warranty
The devices are available for pre-order now.