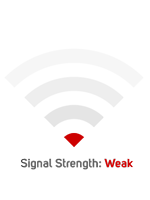 We've all been there at some point before – sometimes your computers, televisions, or tablets just don't seem to get a good connection in certain rooms of your house. Whether you're just trying to check your email or browse the web, or you're streaming HD Netflix videos, that ever-present "Poor Signal" notice can be a huge annoyance. For some, this is easily remedied by a better router or a WiFi extender. For some, however, the solution is not so simple. For those more difficult cases, a new WiFi system has been making its rounds into the consumer market lately: Mesh WiFi. If you've never heard of this technology before, it's not surprising; Mesh has only been widely available in the consumer market for a short time. Whether you've heard of it or not, however, you've definitely used it somewhere before. Most large businesses and public locations, from Hotels to large Retail Stores and Sports Stadiums use Mesh to achieve their massive and contiguous WiFi networks; in such places the same WiFi signal is available throughout the area, and remains strong wherever you go.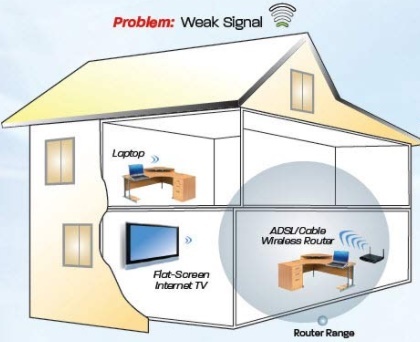 There are many causes of spotty WiFi performance, and some are more common than others. Although WiFi can be affected on some level by anything down to the weather, there are some consistent barriers to signals that will often be present all the time. Naturally, one of the most common barriers to WiFi is simply distance – houses with large floor plans and a lot of space will naturally defeat WiFi as you move away from the router. However, there are specific types of construction that will pose a greater impediment than just empty space: structures like chimneys or stainless steel kitchen appliances can cause deadspots, as can older construction materials like horse hair or chicken wire wall supports present in many colonial-era houses common to New England. In many cases, even other wireless devices can cause interference: devices like cordless house phones, bluetooth accessories, and neighbors' routers.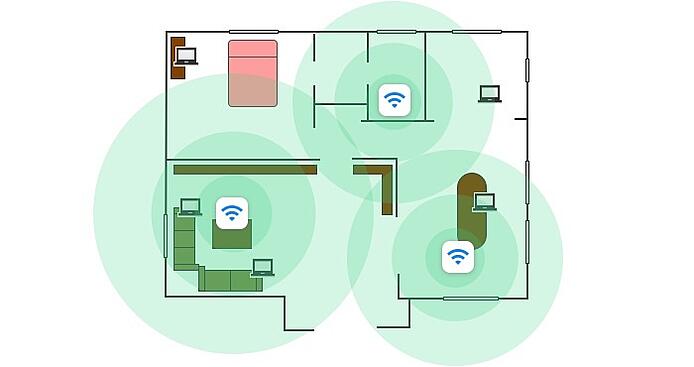 Mesh networks work to counteract these issues by providing signals from multiple sources in order to provide a blanket of coverage throughout a wide area. Like range extenders, they use more than one broadcasting device to push signals into otherwise dead spots, but unlike range extenders, they use the same network throughout. Where range extenders usually broadcast a second network merely connected to the first, requiring users to switch networks in certain areas, a Mesh system keeps everything under one name and devices switch automatically. This ensures continuous connectivity to the strongest source available.
When it comes to home WiFi, it can be a real chore for even experienced users to find the right balance of coverage and the most appropriate solution for their situation. This is why we at RGB Computer Solutions have so much experience in home networking – we've dealt with some of the most extreme situations for many of our users in the past. So, if you ever find yourself in that situation where you just can't seem to get a good signal, give us a call; we can find the solution that's right for you!
Related Posts: Stable Wifi in a Covid-19 World